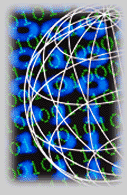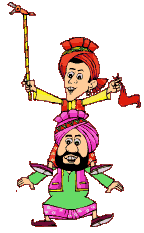 Waheguru Ji Ka Khalsa Waheguru Ji Ki Fateh
(means "The Khalsa belongs to God, Victory belongs to God".)
Dear visitor, welcome to Dhillonz web Sphere
Hello! myself Anantdeep Singh, an Agri. professional (Horticulturist) by education & banker by profession. This site is a space to share my passion for horticulture & my interest about the Internet especially web-design. It reflects my ideas, style and also it gives life to my dreams, which also identifies my sensual thoughts through greater standards for creative urge and no wonder that I like my profession than anything and everything in this world. The web space is also a network hub for my friends and so the web interface presents an e-profile and showcases my aspirations & skills.

"Flatter me, and I may not believe you. Criticize me, and I may not like you. Ignore me, and I may not forgive you. Encourage me, and I will not forget you." ---William Arthur Ward--
As a free lance web consultant I specialize in planning and implementation of web projects with special impetus on Animation / Design, Graphic Design, web navigation, user interface design, presentation design, flash website design, logo design, media, web Composition & VFX. Web interface development and working on web related projects is a passion pursued as a hobby.
Apart from being an amateur Web Wizard I am a freelance consultant in web projects for Bharat Sandesh News & Info portal, Cyberbrainz Web Solutions, AgriKhalsa EduNet, AmritsarPlus.com, Designer Printers and Amritsar.com, Onset Technologies & WEb Studios.
~~ Anantdeep Singh - A Profile ~~
~ Press & Media ~
First God created light and then the universe to which humanity belongs.
Since all originated from this One Light, all are equals.
<< About Sikhism >>
"Great Spirits have always encountered violent opposition from mediocre minds" Albert Einstein
"Destiny is not a matter of chance, it's a matter of choice"
--W.J. Bryan--